LOL Surprise Winter Disco Lils PAWFECT 10 Hairgoals CC Splits Perfect Pet L.O.L.
BUY 1, GET 1 20% OFF
BUY 3 or MORE, GET 10% OFF YOUR ENTIRE ORDER!
Flat Rate Shipping of $3.94 for Unlimited Items!
---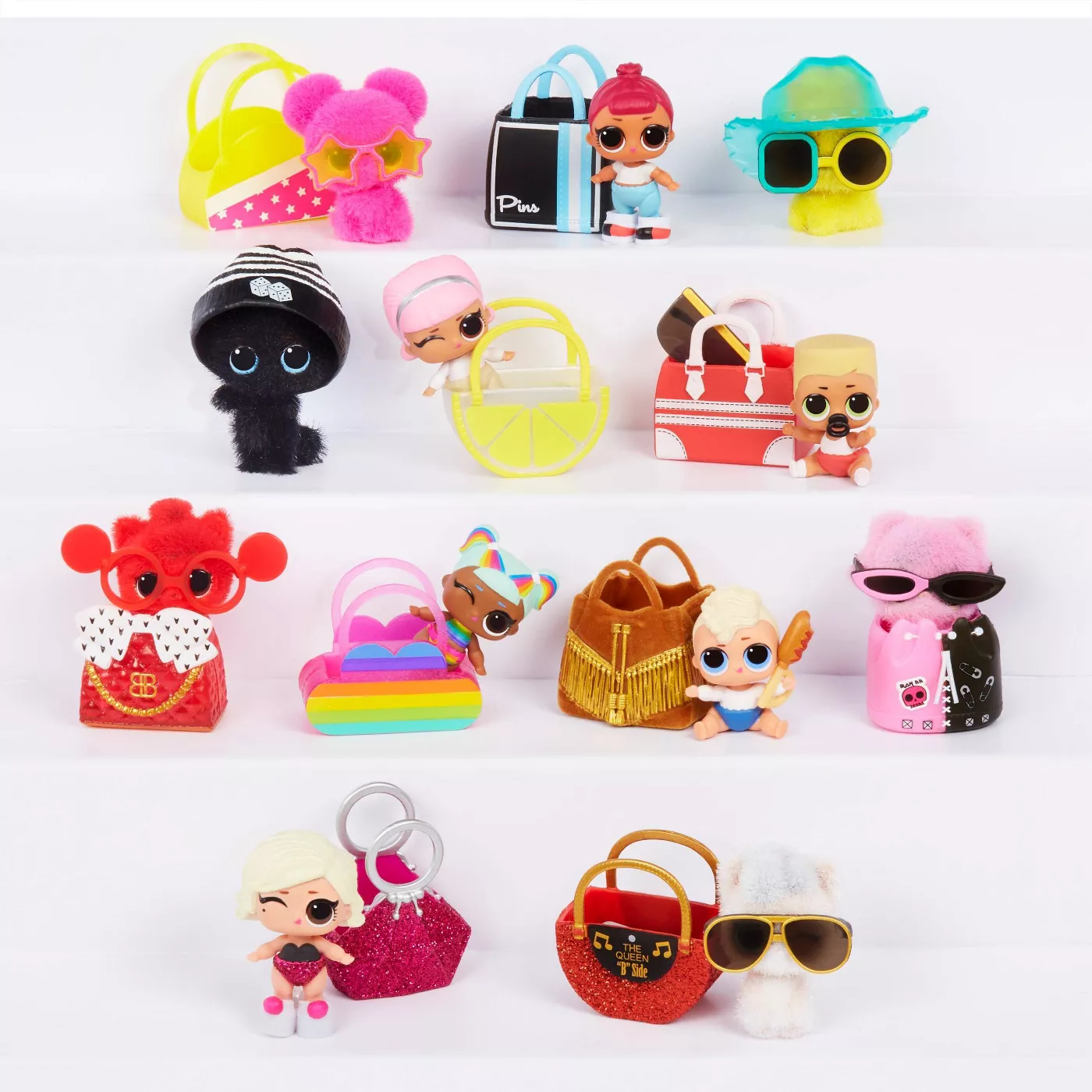 Unbox 5 surprises with L.O.L. Surprise!™ Winter Disco™ Series. Will you get a Lil pet, a Lil Sis, or even a Lil brother? Lil pets are now fuzzy, so you wash off the fuzz to unbox your pet. Then add water for a color change surprise. Each Lil comes packaged in a beautiful, crystal-shaped ball with a clear front to use as a display case. Use the included stickers to decorate the ball to make the face of a Snow B.B. Collect L.O.L. Surprise!™ Glitter Globe™, Fluffy Pets™, and Lils™ in the Winter Disco™ Series, and you can connect the balls together to create a beautiful Snow B.B. Collect them all!


Dolls are brand new*, 100% authentic, MGA licensed L.O.L. Surprise! Lils Winter Disco Edition. If necessary, a single inner package may be opened (and professionally heat resealed) for identification purposes only. Once identity is confirmed, the original packaging is reapplied and carefully taped back into place, including all surprises in every layer. Some stock photos are used, but the pictured doll you will receive, 'Pawfect 10', is still inside her ball and has never been opened, played with or even touched.
*All of my dolls are delivered to you with the intention of appearing as though they haven't been opened (obviously adults can tell, but children rarely notice – my little one certainly doesn't!), exactly as shown in photos. This is intricate work and I spend an unreasonable amount of time trying to make sure your L.O.L. Surprise! doll is still a surprise. This is time consuming and difficult to do – although other sellers may throw in the original wrapping, you'll find very few (if any) on eBay that take the time to do this (just ask them). Quality is extremely important to me and I work very hard to pass it on to you.*
Each Lils Winter Disco Ball includes:
Stickers
Secret Message
Large Fashion Accessory
Small Fashion Accessory
The pictured L.O.L. Surprise Lils Winter Disco doll (other dolls/pets sold separately)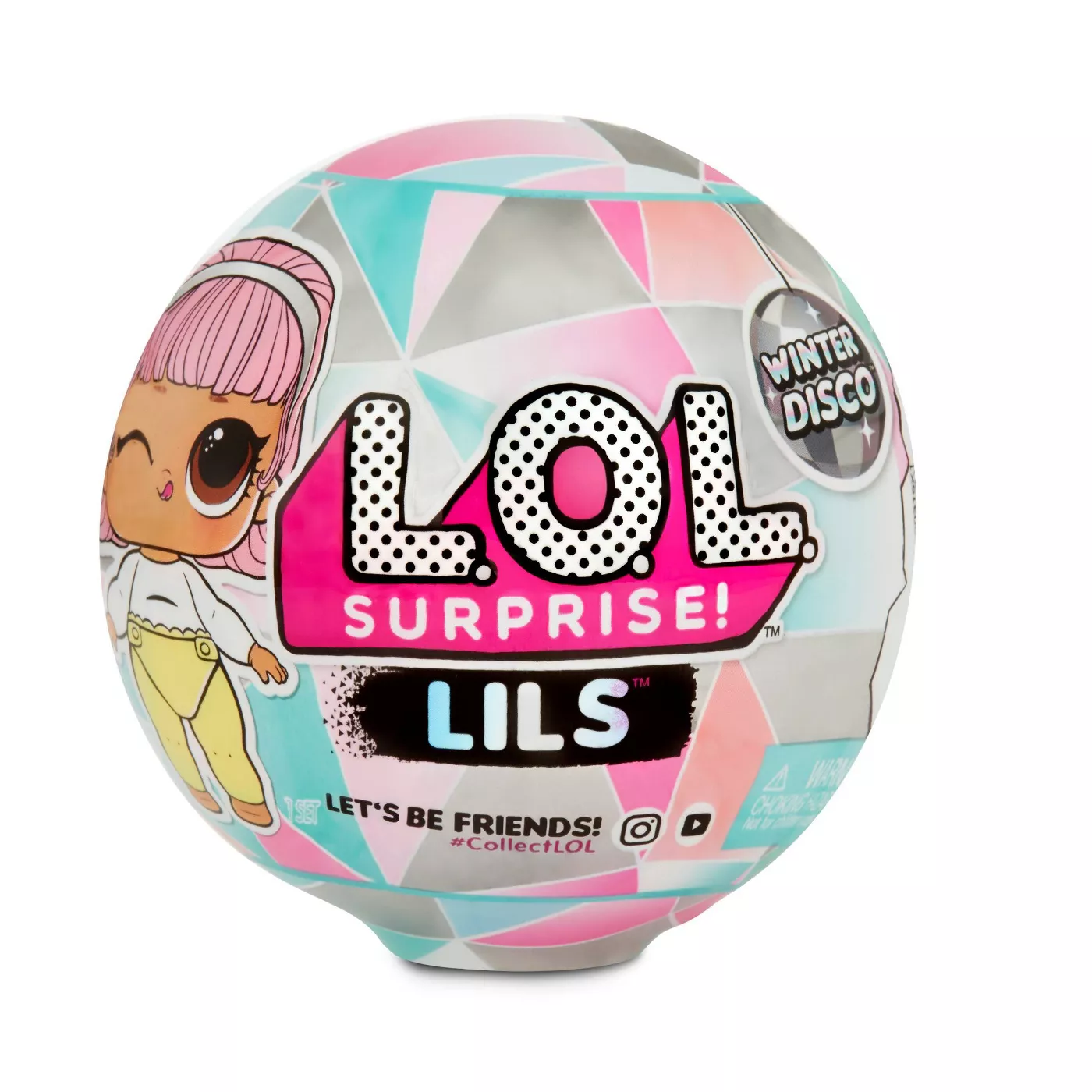 *I open the L.O.L. Surprise! Ball as little as possible because the surprises are the best part, but I am not responsible for manufacturer defects – MGA has a specific claim process for these situations. Every figure is wrapped and carefully packaged before shipping (see photos and my feedback), when you receive your new collectible, it will be ready to give as a gift, or to unwrap as a gift to give yourself!
---
---
IF YOU HAVE ANY QUESTIONS, PLEASE DON'T HESITATE TO CONTACT ME – I AM ALSO A BUYER ON EBAY AND TRY TO GIVE EVERYONE THE SAME AMOUNT OF COURTESY I EXPECT WHEN MAKING A PURCHASE (OR MORE). I have worked in sales and retail management for over 20 years, from being a cashier at a grocery store to running a salon to setting up sales divisions in Europe, I know how to make customers happy. Just communicate with me, I can't fix a problem that I don't know exists!
Shipping

Unless there is some kind of extenuating circumstance, I ship every order from Arkansas, U.S.A. the same business day if payment is received by 2:00 pm CST, sometimes as late as 3:30 p.m., and at least within 24 hours of receipt of payment. I do not participate in any form of shipping shenanigans, such as printing labels for items that are not on their way out the door. I ship twice daily: at Midnight I take any small packages to the mailbox and schedule a USPS pick-up for larger items (Monday-Saturday), then between 12:00-3:00 p.m., I take any additional orders that may have come through to Pak-Mail.

Discounts on multiple items

I offer combined shipping and discounts through some of my running promotions: Flat rate combined shipping of $3.94 for unlimited items (or free shipping if specified in the listing), Buy 1, get 1 20% off, or Buy 3 or More & Get 10% off everything in your order. Discounts can also be combined – just add all the items to your cart and the discount will be applied during checkout.
My promise to you
As a seller, I strive to be someone you can trust to accurately represent authentic products at a great price and get them to you quickly in a perfect package. Most of my items (under one pound in the lower 48) are shipped within 24 hours via First Class Mail and should be delivered to you within 2-4 days. If you order on a Monday at Noon, the item should be in your hand by Thursday at the latest. If you do not receive your shipment within 5 days, please contact me as soon as possible and I WILL fix it.I am determined to build a customer community here, where buying and selling is fun and enjoyable, not difficult or frustrating. Somewhere where you can ask a question and receive a complete and knowledgeable answer swiftly – we all deserve that! I know you have a choice, and I want you to be genuinely pleased that you made the right choice with me.
---